The ibogaine experience can be deeply transformative, and provide a unique and powerful anchor for recovery.
This course is designed for therapists, clinicians and other health professionals interested in providing supportive services for individuals in ibogaine-assisted recovery. It is not designed to instruct people how to administer ibogaine or provide detoxification services.
Sundays for 6 weeks:
June 27th
July 4th, 11th, 18th, 25th
August 1st
9-11am PST (Los Angeles) / 12-2pm EST (New York) / 5-7pm GMT (UK)
Overview
Supporting Ibogaine Therapy for Health Professionals is a 6-part webinar series designed to equip mental health and medical professionals to provide preparation and post-treatment therapeutic support for individuals undergoing ibogaine therapy and/or ibogaine-assisted detoxification.
Over 6 weeks the series will look at ibogaine therapy from a number of angles that each provide insight into treatment models and the ibogaine experience itself. Each week will include a series of suggested preparatory readings, as well as live webinars with guest lecturers and case study discussions.
Teachings are appropriate for healthcare professionals as well as the general public. Healthcare professionals will be able to incorporate the tools and practices offered in this program in ways beneficial to clients or patients.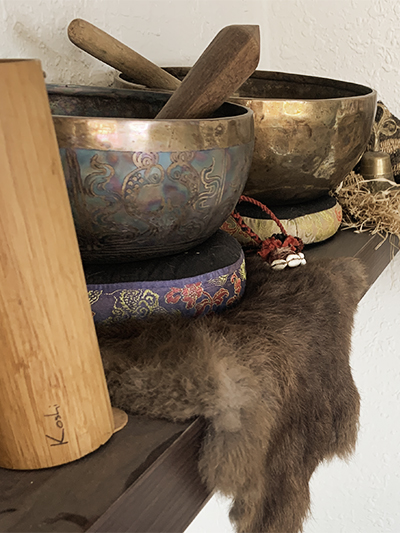 We are pleased to offer a total of 12 Continuing Education (CE) Credits for this course through our co-sponsor, the Spiritual Competency Academy (SCA).
Ibogaine Therapy
Since the 1980s, ibogaine has increasingly been used as an aid to detoxification from opioids and other drugs. Most people who take it experience a significant alleviation of withdrawal symptoms from opioids, as well as other long-term benefits that provide a strong starting point for recovery.
The ibogaine experience has been described as oneirogenic, suggesting that for some people it stimulates "waking dreams." Regardless of whether people have strongly visual or insightful experiences,it is common for people to experience a significant shift of perspective that unfolds over time.
Supporting the Process
Ibogaine is categorically and qualitatively different, both from other psychoactive substances and from other approaches to recovery.
Experience and research both show that those who go through ibogaine benefit from further therapeutic support. Our goal is to inform those who are prepared to provide this support with a strong theoretical framework for these qualitative differences and how to approach them.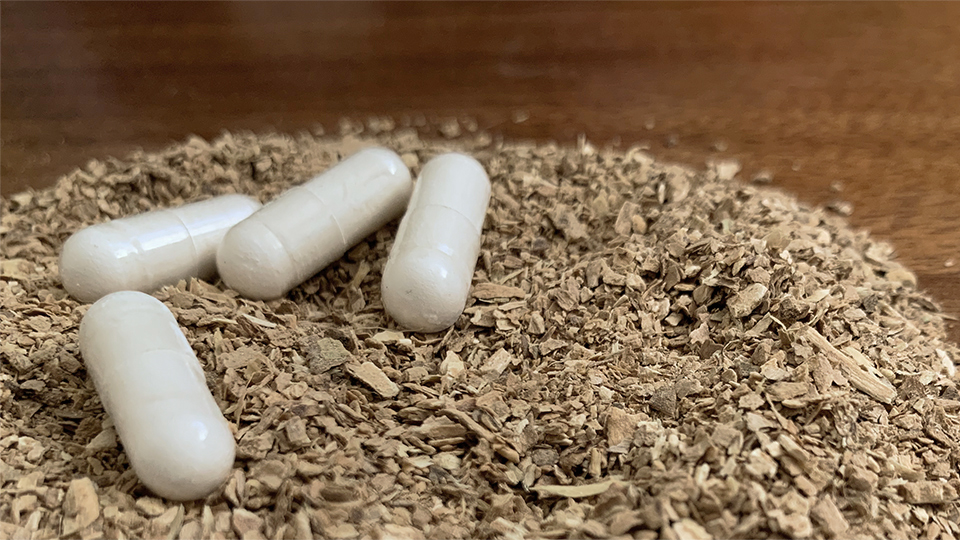 Some of the themes that we'll be discussing include:
The history and pharmacology of ibogaine
A variety of clinical protocols
The qualities of the oneirogenic experience
Traditional perspectives on iboga
Radical perspectives on addiction and recovery
A framework for post-treatment support
Syllabus
Sundays for 6 weeks:
June 27th
July 4th, 11th, 18th, 25th
August 1st
9-11am PST (Los Angeles) / 12-2pm EST (New York) / 5-7pm GMT (UK)
This course will provide a broad understanding of ibogaine from various perspectives that are relevant to supporting its clinical use. Each 2 hour live session will include a presentation, followed by breakout sessions and discussions to examine clinical case studies.
June 27th
Part 1: Ibogaine history and pharmacology
Guest: Benjamin Malcolm, PharmD, MPH, MCPP
Iboga and ibogaine history
Approaches to treatment
Medical subculture
Forms of ibogaine
Ibogaine pharmacology/pharmacodynamics
Mechanisms of action
Variables with root bark or iboga TA
Contraindicated conditions/medications
July 4th
Part 2: Clinical protocols
Guest: Clare S. Wilkins (Pangea Biomedics)
Alternatives to ibogaine for detox
What does an ibogaine treatment look like?
Screening protocols
Dosing/detox protocols
Flood dosing
Cumulative dosing / Co-administration
Low/Booster doses
Microdosing
Treatment preparations
Taking ibogaine at home
July 11th
Part 3: The oneirogenic experience
Guests: Asha Caravelli & Rocky Caravelli (Awakening in the Dream)
Oneirogenesis
Effect of different dosing protocols/forms of ibogaine
Withdrawal, disappointment, discomfort/PAWS
Psychoanalytic framework
Stages and timing
The "grey day"
Extreme cases
July 18th
Part 4: Continuing care after ibogaine

Guests: Lindsey Slater White, M.Ed., LPC & Anders Beatty
Duration/nature of recovery support
Dealing with PAWS and cravings
Working with boosters
Resourcing / family support
Psychedelics in Recovery
Aftercare options
Support groups
July 25th
Part 5: Traditional perspectives on iboga and healing

Guest: Stephanie "Mama Djedje" Moussounda

What is Bwiti
?
The initiatory experience
Traditional medicine in Gabon
Challenges specific to traditional initiation
August 1st
Part 6: Ibogaine and addiction recovery
Guest: Dimitri Mugianis
Changing conversation about relapse
Humanizing people who use drugs
Contextualizing recovery
Deconstructing narratives of "treatment" and "outcome"
Time and space to explore
Understandings of addiction: Spiritual emergence
Jonathan Dickinson
Jonathan Dickinson is a recovery coach and consultant who has been working with iboga and ibogaine in both clinical and ceremonial contexts in Canada, Mexico, and Costa Rica since 2009. He is the former Executive Director of the Global Ibogaine Therapy Alliance (GITA), and led the development of the Clinical Guidelines for Ibogaine Assisted Detoxification. He currently resides in Tijuana, Mexico and is the director of Ceiba Recovery, supporting people through the ibogaine treatment process. In 2014, Jonathan was initiated into the traditional practices with iboga and remains actively involved with both clinical and ceremonial approaches.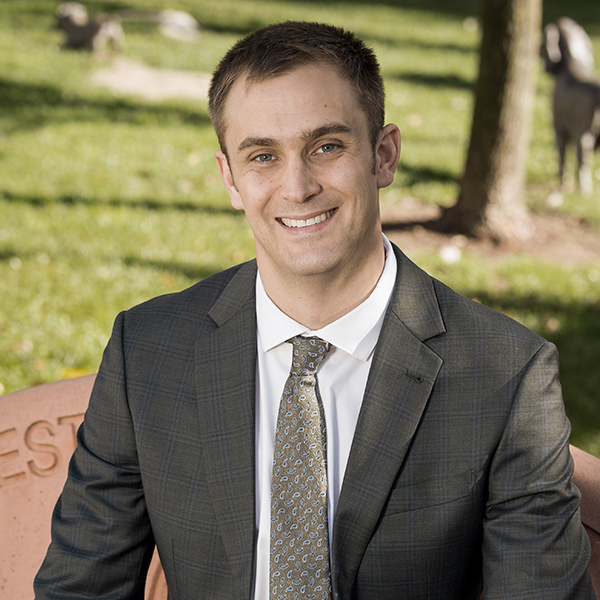 Benjamin Malcolm, PharmD, MPH, BCPP
Dr. Benjamin Malcolm has a earned his bachelor's degree (BS) in pharmacology at the University of California at Santa Barbara, prior to his Masters in Public Health (MPH) and Doctorate of Pharmacy (PharmD) at Touro University California. He completed post-graduate residencies in Acute Care at Scripps Mercy Hospital and Psychiatric Pharmacy at the University of California at San Diego Health. After residency training he began his career as an Academician at Western University of Health Sciences (WUHS), College of Pharmacy and obtained Board Certification in Psychiatric Pharmacy (BCPP).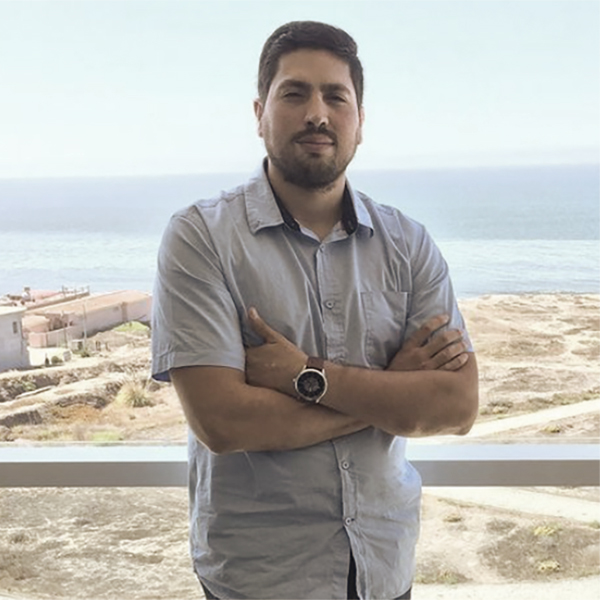 Jose Insunza
Jose Insunza is a paramedic and firefighter with over 11 years of experience in emergency response. In addition to his work with ibogaine, Jose currently works with the Mexican Red Cross. He is also certified as an instructor with the National Association of Emergency Medical Technicians in the majority of their programs, as well as with the American Heart Association. Jose has worked with a number of recognized ibogaine clinics throughout his career, developing and implementing medical safety protocols. As part of his preparation to be an ibogaine provider Jose went through his first treatment in 2014, which he attributes it to a major positive change in his life.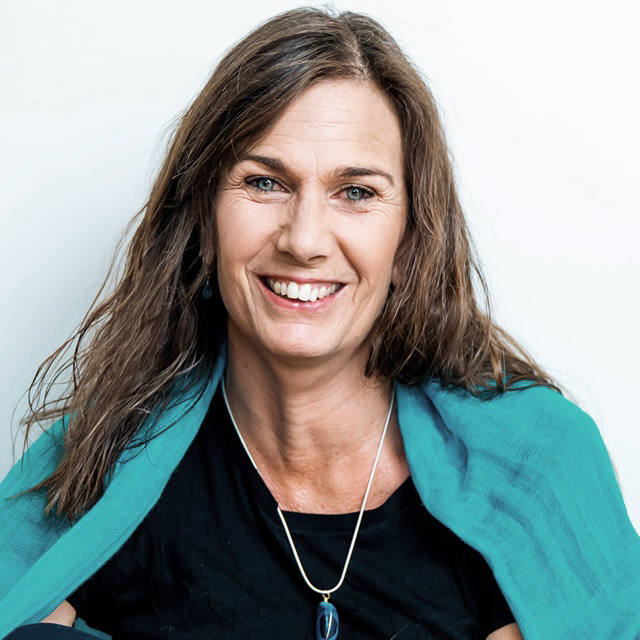 Asha Caravelli
Asha Caravelli is the co-owner and business manager of the Awakening In The Dreamhouse. She first received Ibogaine in February 2007 with the intention of breaking free from habitual thought patterns, depression, and reconnect to a sense of self, and joined the time in 2009. She works closely with clients through their entire process, receiving initial phone calls, extensive communications, treatment facilitation, after care plans, and post-treatment follow up. She is the mother of two and worked 30 years in the service industry, experiences that taught her how to provide structure and stability, as well as open-hearted compassion.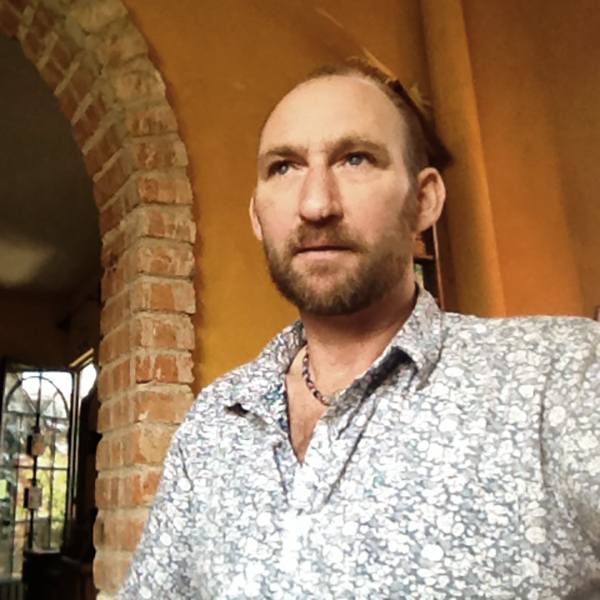 Rocky Caravelli
Rocky Caravelli first took ibogaine in 2003 for opiate and meth addiction. After training and experience working in underground treatments, he opened the Awakening in the Dream House in San Pancho, Mexico, a licensed rehabilitation center. For the past 10 years, he has offered a holistic treatment model, honoring the spirit of iboga, and providing over 850 treatments. He currently lives and works in San Miguel de Allende, Mexico.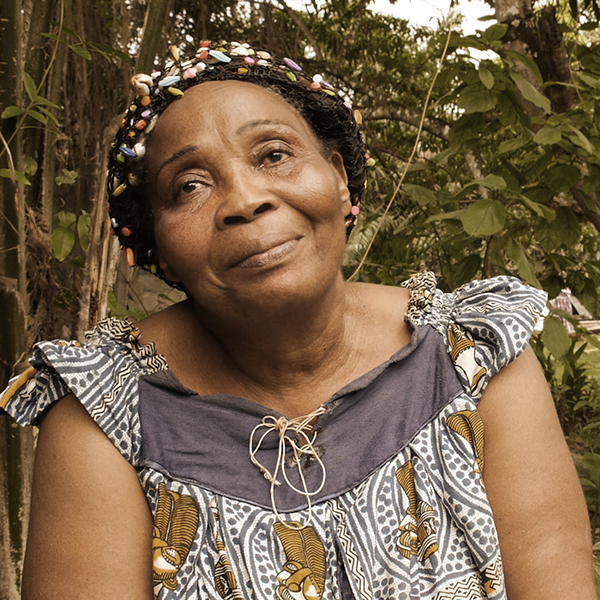 Stephanie "Djedje" Moussounda
Mama Djedje is 59 years old and a mother of 6 children. Since 1988 she has been a traditional doctor, who specializes in schizophrenia, eye diseases, sterility and diabetes. She is an empress and initiator to the Mboumai Yanou ritual (Abiale Mone Mur), which is associated with traditional Bwiti initiation, and was recently appointed the President of the Traditional Practitioners Association in Gabon. She lives and works at her therapeutic center, Foundation Djedje Stephanie Moussounda, in Libreville.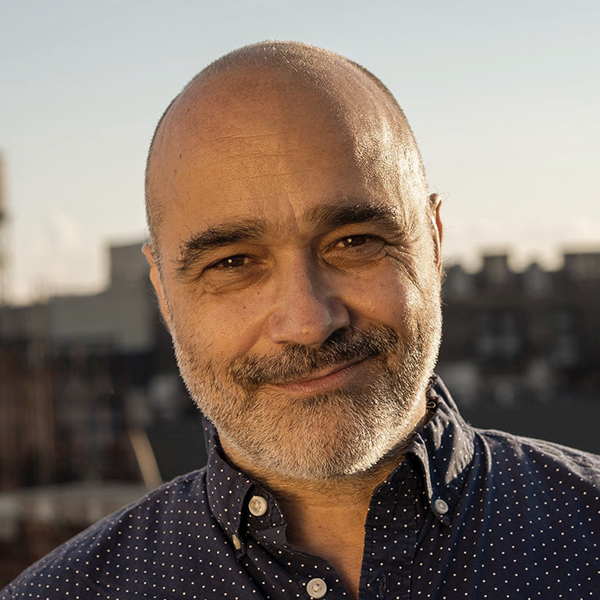 Dimitri Mugianis
Dimitri Mugianis has worked for nearly two decades with ibogaine and other psychedelics. He is known for his pioneering work with harm reduction modalities, as a writer, poet, musician, activist, and organizer with an anarchist critique of the psychedelic movement. He ended his own 20 year habit with heroin by taking ibogaine 18 years ago, and went on to work underground with ibogaine as an act of radical service. He has since established ibogaine clinics and worked with other psychedelic modalities. He works in Harlem with the New York Harm Reduction Educators (NYHRE) breaking ground in the use of holistic methods for active drug users, sex workers, homeless and formally incarcerated people.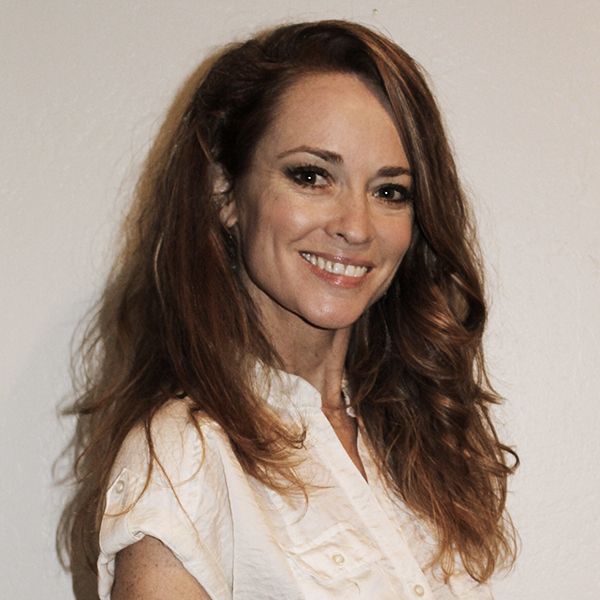 Lindsey Slater White, M.Ed., LPC
Lindsey Slater White possesses 17 years of therapeutic experience in working with addiction and trauma, and is the director of Root Recovery, an aftercare and recovery center in Austin, Texas. Her modalities include an overall trauma informed/harm-reduction orientation with a focus on the mind-body connection. She has been fully trained in EMDR since 2005, which she has adapted as a therapeutic integration tool for those who have recently undergone a peak experience.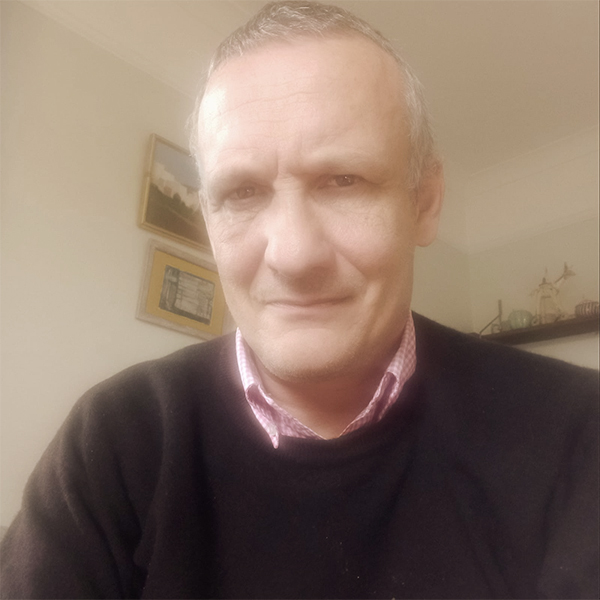 Anders Beatty
Anders Beatty trained as an Integrative Psychotherapist at Roehampton University before founding Ibogaine Counseling Services (ICS). ICS specializes in preparing and integrating individuals seeking ibogaine and plant medicine experiences and works with many clinics and facilitators worldwide. Anders was in addiction for 25 years.
Special organizational pricing is available for groups of 3 or more. For more information please contact [email protected].
Frequently Asked Questions (FAQ)
When does this course take place?
This course will take place on the dates listed earlier on this page. Because it is live these dates and times may change throughout the year.
How long will I have access to the materials?
Even after the end of the course you will have ongoing (lifetime) access to all of the materials, including recordings of the live sessions.
Will this course prepare me to administer ibogaine?
No. This course is not intended to prepare you to conduct screening, monitoring, or administration of iboga or ibogaine. While we review clinical protocols, the intent is that helping professionals understand the variety of treatment contexts in order to therapeutically support someone who is going through an ibogaine experience. This includes preparing you to identify who might be a good candidate, some of the complications that might arise, how to guide helpful expectations, and also what kinds of support might be necessary at various stages of the process.
Will this course certify me to be a psychedelic therapist?
No. While this course will give a theoretical framework about ibogaine and its treatment context, the assumption is that individuals who will be supporting people going through an ibogaine experience after taking this course will have some other kind of applicable experience or clinical training.
Will this course discuss any other psychedelic therapies?
We will discuss some other psychedelics briefly, mostly in terms of how they interact with ibogaine. In general, the subject of this course is very specific to ibogaine and addiction recovery. If you are interested in psychedelic therapies more broadly, Dr. Erica Zelfand offers a course on the Science of Psychedelics (CE and CME credits), and the folks at Psychedelics Today offer Navigating Psychedelics for Clinicians and Therapists (CE credits).
Will the CE credits that you offer apply for my license requirements?
CE credits for psychologists are provided by the Spiritual Competency Academy (SCA) which is co-sponsoring this program. The Spiritual Competency Academy is approved by the American Psychological Association to sponsor continuing education for psychologists. Spiritual Competency Academy maintains responsibility for this program and its content.
The California Board of Behavioral Sciences accepts CE credits for LCSW, LPCC, LEP, and LMFT license renewal for programs offered by approved sponsors of CE by the American Psychological Association.
LCSW, LPCC, LEP, and LMFTs, and other mental health professionals from states other than California need to check with their state licensing board as to whether or not they accept programs offered by approved sponsors of CE by the American Psychological Association.
SCA is approved by the California Board of Registered Nursing (BRN Provider CEP16887) for licensed nurses in California. RNs must retain this document for 4 years after the course concludes. SCA is an approved CE provider for National Board Certified Health and Wellness Coaches (CEP Number 100196).
For questions about enrolling in CE or receiving your Certificate of Attendance, contact Jonathan Dickinson at

[email protected]

For other questions about CE contact David Lukoff, PhD at

[email protected]

.
What do I need to do to receive my CE Credits?
In order to obtain the CE credits for this course you must attend all six (6) of the live webinar sessions for the entire 2 hours of each session. If you miss a Zoom call, you will have to forfeit your CE credits, unless you wish to schedule another call/time at an additional cost to go over the material privately.
Do you offer any scholarships or discounts?
Because of a generous donation, the Ceiba Foundation is sponsoring a limited number of fully-funded scholarships for BIPOC individuals who are in a position to support individuals if they go through ibogaine treatment. You can apply here.
On request, additional, scholarship pricing is available for BIPOC professionals, as well as for professionals whose full-time employment is through not-for-profit community initiatives.
Discounted organizational pricing is available for groups of 3 or more.